If you are interested in purchasing one of my original paintings displayed on this webpage, please let me know by sending an email to anna@afzeliusalmart.com or text/call +46(0)73-746 4061 and I will provide you with further details around payment and delivery.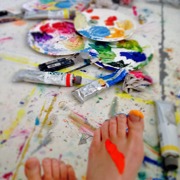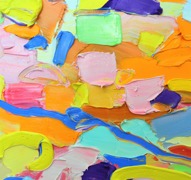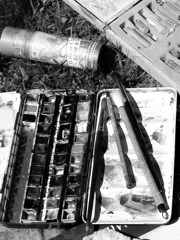 Pricing guide:
Original oil paintings vary in sizes from 20x20 cm to 100x150 cm in the price range of 2000 SEK up to 13 000 SEK. Watercolours in varying sizes are available ranging from 1200 SEK to 2500 SEK.

Larger sizes of original work are available upon request. Prices are stated without frames. The canvas for oil paintings is gallery wrapped. Framing can be arranged upon request. Paintings are signed and dated on the back. Prices for artworks exhibited through galleries may vary in case of high commission rates.

Ordering commissions
Please send an email to anna@afzeliusalmart.com with the following information:
· The size and medium (oil or drawing) of the desired commission
· The theme, colours and techniques you enjoy
· The space in which you plan to display the piece, if known
· Images of e.g. what you want portrayed

Process
Once you ordered a commission I will check my availability and assuming I have an opening, we will begin the process of working on your very own, custom piece. I collect a signed contract, upon beginning a commission and collect the balance once the project has been completed – before the work ships. Once collecting your contract, I'll start your commission.

Commissioned work, by nature, takes longer to create. Completion time on average takes anywhere between 3-10 weeks, depending on size, medium, paint drying time and availability. In-between upcoming exhibitions completion time may take longer.

Once I have finished your painting, I will send you images of the piece for you to review! If you love it, perfect! If you have any suggestions, no problem. I allow one round of revisions for all commissions; I want to make sure you love your new piece as much as I do.

For payment, delivery, return and copyright information regarding originals and commissions, please see terms and conditions of sales.