Serving tray Rainbow flowers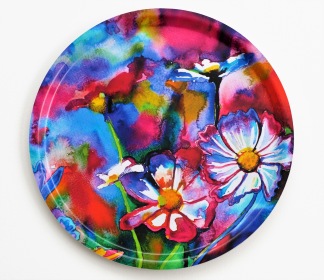 Price:
395 kr
Inc. 25% Tax
SKU:
P1436012
Type:
Serving tray - red/pink
Quantity:
In Stock
Are you looking for a nice gift or just to want to brighten up your kitchen wear? Then this colourful, 42 cm birch veneer serving tray with my own floral design is just right for you.

If you are ordering outside of Sweden, please email me at anna@afzeliusalmart.com and I can send you a custom shipping quote.

Please allow 1-2 weeks for your order to ship. Thank you!